Concerts and Special Events
Once you start looking for a live music provider the buzz around you starts almost immediately. Friends always have suggestions, and even the most casual internet search yields a paralyzing set of options. The choice can be truly agonizing.
A meeting with Eddie Wilson (or even a phone call) is a risk-free way to help make your choice easier. Let Eddie be your sounding board, and be assured that he's looking forward to a rich conversation about your history, your favorite music, your guests, and the way you want your event to flow. Even if Eddie isn't your final choice, putting your desires into words can bring a clearer picture of your event's requirements, so call now (314) 399-7909. Eddie has logged over ten thousand performances, from concert halls and amphitheaters to recording studios and living rooms. That perspective is just a phone call away.
CLICK HERE to listen to some sample music.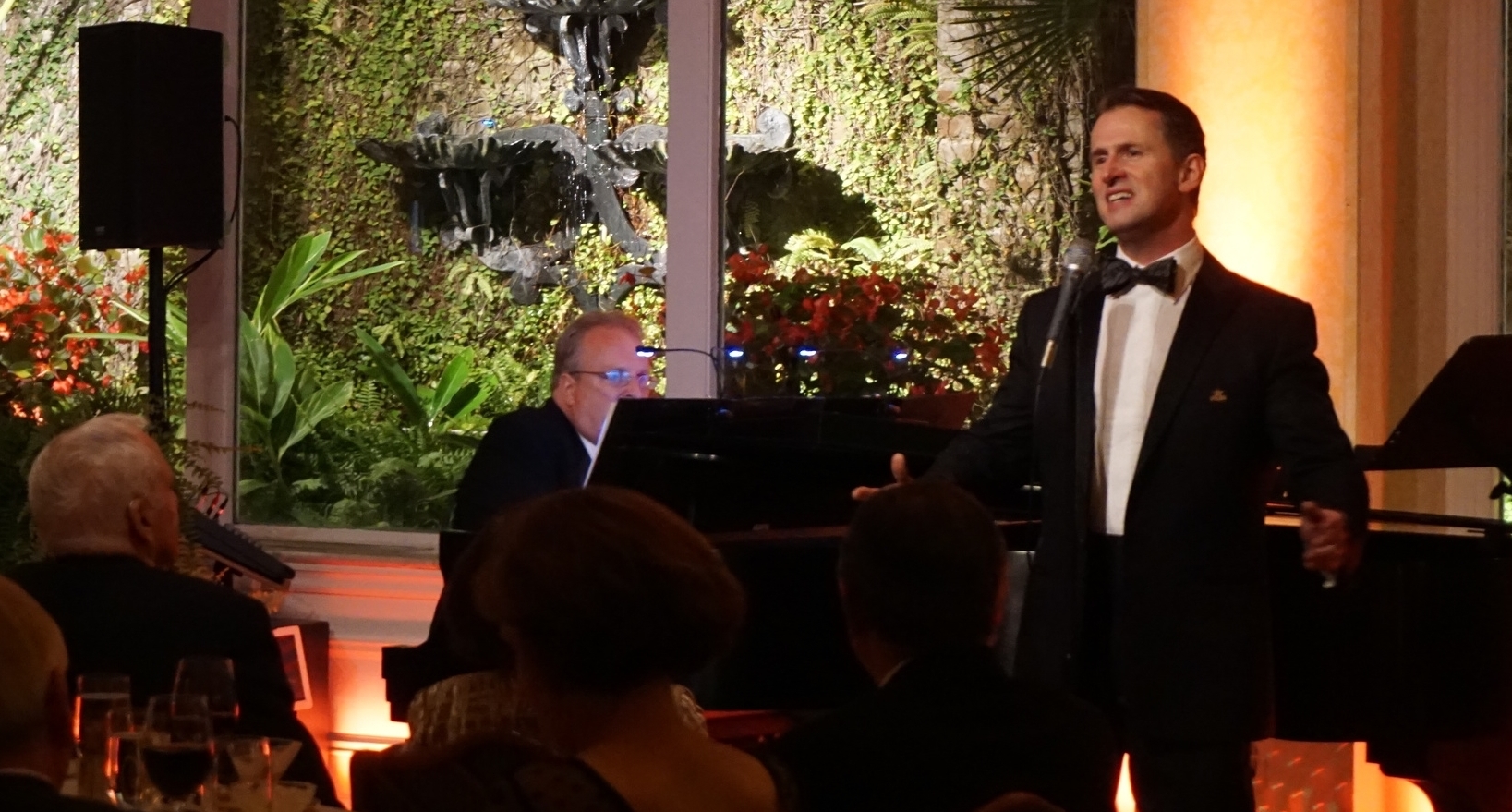 Playing for the Finest Vocalists
This is Broadway star Ted Keegan in a special performance at a private club. What a treat! Ted is one of only 16 people to have performed as Phantom on Broadway. If you have a special vocalist in mind Eddie can build a special moment or even a whole show just for them.
Video: Phantom Medley
From the Historic Savannah Theatre. Click HERE for Eddie's bio.
- Countless concerts and cabarets with famous and not-so-famous people
- Creator of original revues and tribute shows to Ray Charles, Elton John, and Billy Joel
- High-energy singalongs and dueling piano shows